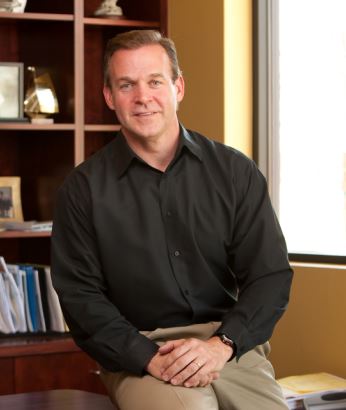 Rich Groff II, CFP®
3rd Generation Certified Financial Planner
Rich M. Groff II, CFP is a nationally recognized Financial Educator, Creator/Founder, Entrepreneur, Author, Speaker and Personal CFO for entrepreneurs throughout the USA with high income and high net worth planning needs. He has been interviewed and quoted in The Chicago Tribune, USA Today, and Advisors Magazine.
As the Author of his soon to be released book, 7 Costly Mistakes Even Wealthy Entrepreneurs Make & How to Avoid Them and Contributing Author of Giving Transforms You! Rich has had the opportunity to share his passion with other successful business owners and families throughout the United States.
As Founder and CEO, Rich and his team at Family Legacy Planning LLC and TheMoneyMD.com LLC, have been showing business owners, professionals, and executives how to preserve, protect and pass on their wealth since 1989. Rich is actually a 3rd Generation Certified Financial Planner and started investing himself at the early age of 8. He has built from ground zero and sold both a tax & trust company as well as a financial planning & proactive investment management firm. He has personally invested both financially as well as his time into the two office buildings he built to house these companies.
Rich created The Billion Dollar Charitable Challenge which originated from his passion to educate wealthy entrepreneurs that they can give much more to worthy causes either outright or with The Leverage Gift then they probably ever thought or imagined with proper guidance or do absolutely nothing and direct the vast majority of their hard-earned assets to the IRS upon death.
It doesn't take long with Rich Groff to see why people trust their money and their future to him. He is a warm and passionate communicator with a "down-home" style who loves to share his financial wisdom and insights as a Keynote Speaker to many organizations as well as with the public through his various public seminar series- Reducing Income and Estate Taxes on Your IRA and 401(k) and What To Do When a Loved One is ILL or Dies….How to Be Better Prepared For the Evitable. He is a firm believer that "It's not what you necessarily know but what you don't know that can cost you much more" and his mission is to help busy people uncover what they don't know about their unique financial situation.
A born "Hoosier" from South Bend, Indiana as by way of Michigan, Arizona as well a Montana, Rich graduated with a Business Administration degree from Central Michigan University with an emphasis on Finance. At CMU, he also was a non-scholarship walk-on where he played 4 years of football and ended his time as a Mid-American Conference Champion where they went on to play in the California Raisin Bowl. Athletics have taught Rich the importance of staying healthy, hard work, perseverance, determination, and teamwork while also taking the time to enjoy life one day at a time as we are not guaranteed tomorrow.
Rich has been married to Jackie since 1992 and they have two children, Jackson and Kelsey, who are twins and best friends and attend the University of Montana. Rich enjoys staying active with running, cross-training boot camps, water skiing, snow skiing, snowboarding, fishing, and hunting preferably with a bow.